This was a family holiday trip. But there is always room for adventure and to search for Herpetofauna.
I want to show my family everything what lifes in nature and I let my family experience all that nature has to offer.
Our vacation consisted of relaxing on the beach, snorkeling, sniffing culture, adventure and herping.
First it was time for relaxing on the beach and snorkling.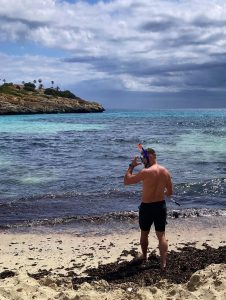 Snorkeling at Cala Mendia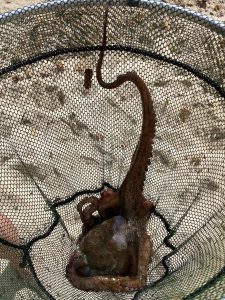 Showing an octopus to the family.